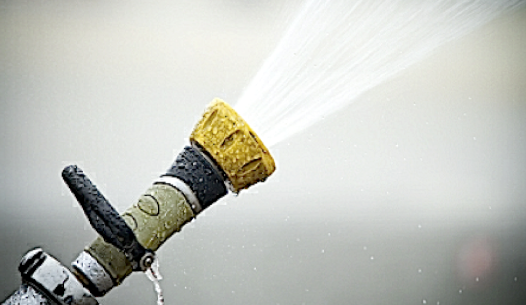 Woah, who turned on the firehose of releases this week? Maybe everyone wants to get all their news out to the world before taking off for summer vacations.
So I don't interfere with your vacation plans, let's move right into week's stories of interest:
Schwab Performance Technologies Announces Development of Hosted Version of PortfolioCenter from MarketWire
[My Twitter followers found out Monday morning of Schwab's latest plans to offer a hosted version of PortfolioCenter to advisers. Getting portfolio management software off of your local server is one of the last hurdles to cross in transitioning your business into one that can operate completely in the cloud.] Schwab Performance Technologies® (SPT), a subsidiary of The Charles Schwab Corporation and a leading provider of technology solutions for independent investment advisors, announced today that the company is building a hosted version of its flagship portfolio management software for independent investment advisors.
Schwab Announces Availability of 28 New Workflows for Independent Investment Advisors from MarketWire
[My vision for workflows is an online exchange advisers can upload and download workflow scripts for specific CRMs. Well, that assumes CRMs can import and export workflow scripts, which most can't do, not even Salesforce, if I remember correctly. Until then, advisers will have to settle for "pseudo-code," i.e. a high-level description, of what steps to follow in a workflow, delivered in a PDF or Word document. And that's exactly what Schwab Intelligent Technologies is delivering.] In order to help advisors gain greater efficiency in their business practices, Charles Schwab announced today that a full library of 28 universal workflows are now available in the Schwab OpenView Workflow Library(TM) (Workflow Library) through Schwab Intelligent Technologies.
Cloud version of Junxure on the way from InvestmentNews
[Junxure Essentials is coming, well, soon, and we don't yet know how much it will cost. Last year, August 24, 2011 to be exact, I relayed the company's plans to release a cloud-based version of Junxure in Q4 2012. According to CRM Software's Greg Friedman, now plans are to launch a beta version in the fall with general availability in 2013. Building this is not easy, and Junxure's only going to get one chance, in my opinion, to get this right. Oh, and if you made it this far, Junxure posted a sneak peek of Joel Bruckenstein's review from the Technology Tools for Today newsletter.] Junxure, a CRM application popular among registered investment advisers, is heading to the clouds.
Smarsh Acquires AdvisorSquare from Symantec from MarketWatch
[If you archive websites (see Smarsh releases Web Archiving, an automated solution to archive adviser websites), you might as well support the creation of them in the first place. Here Smarsh announces the acquisition of AdvisorSquare and their website support for "thousands of investment professionals nationwide." I stopped recommending AdvisorSquare to my clients back in 2009. Will Smarsh's investment reverse my opinion of their product and service?] Smarsh(R), the managed service leader in secure, innovative and reliable email archiving and compliance solutions, today announced the acquisition of AdvisorSquare from Symantec.
Junxure Launches Blog for Financial Industry from PRNewswire
[Junxure, a top-three CRM in use by advisers, now has a public blog. I contacted Junxure president Greg Friedman and asked that he set up an RSS feed with Feedburner to offer a few more flexible options for visitors to subscribe.] Junxure, an industry-leading CRM practice improvement firm that integrates technology, consulting, and training, has launched its Company blog at www.junxure.com/blog. The new Junxure blog will primarily focus on topics related to the financial industry, from technology trends to industry best practices. In addition, the Junxure blog will report important news and updates about its products and services.
 AssetBook and BlazePortfolio Announce Strategic Partnership to Deliver End-to-End Back Office Solution for Investment Advisors from BlazePortfolio
[Managing portfolios for your clients means more than just downloading and reconciling account positions. You also need a tool that scales your ability to place trades. Here's a good development between trade order management provider BlazePortfolio and  online portfolio service bureau Assetbook (see AssetBook CEO Rob Major discusses advantages of hiring an outsourced portfolio service bureau.] BlazePortfolio Systems  and AssetBook today announced an integration partnership between software platforms which would provide AssetBook users access to BlazePortfolio's real-time trade order management system, Atom Align.  The combined offering will provide enhanced flexibility for registered investment advisors who are seeking a best of breed approach to manage their portfolio management systems.
YouTube Integration Reflects Growing Use of Video as Social Tool for Business from Arkovi.com
[You no doubt have noticed the addition of video content here at FPPad. You're likely considering making videos of your own (if not already) to feature your business. But any video you post is marketing material, and is therefore subject to the same capture and archive requirements in FINRA and SEC regulations. So how do you archive videos you post to popular hosting sites like YouTube? One option is Arkovi's extended solution.]  Arkovi announced today at the Morningstar Investment Conference a new integration with YouTube, continuing a series of major releases on its social media archiving, compliance and monitoring platform. The YouTube integration includes a number of key features including publishing, compliance and supervision, reporting and search features.
Black Diamond's Clientele Swells After Advent Merger from WealthManagement.com
[A little more than a year after being acquired by Advent for $73 million, Black Diamond continues its healthy growth. What I'd like to know from you is what has (or has not) changed with respect to the customer service you receive.] Not every advisor was pleased in May 2011 when Advent Software announced it was buying its smaller, younger rival, Black Diamond Performance Reporting.
See, I told you there were a ton of new updates this week!
Kitces: Eleven blogs for all financial advisers to follow from InvestmentNews
[It's a privilege to have FPPad included among excellent blogs you should follow. I hope you continue to enjoy the Video Spotlight and Bits & Bytes content produced for you.] While there are many lists of blogs out there, financial planning's own social media "power tweeter" Michael Kitces, partner and director of research for Pinnacle Advisory Group and publisher of The Kitces Report and his own blog, Nerd's Eye View, maintains a list of blogs specifically relevant for financial advisors.