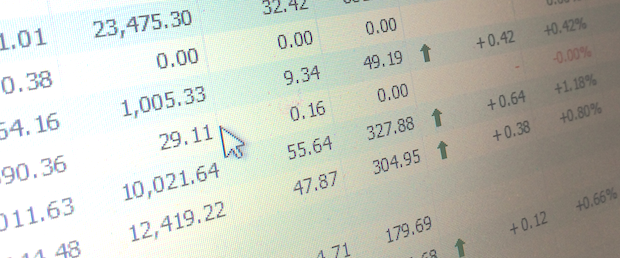 Morningstar buys ByAllAccounts for $28 million. What this means for financial advisers and the future of account aggregation. 
News hit the wires late yesterday that Morningstar acquired ByAllAccounts for $28 million, subject to working capital adjustments. Read the press release from Morningstar.
"Business As Usual"
In an email to ByAllAccounts subscribers, James Carney, President and CEO of ByAllAccounts wrote, "For now, it's business as usual. Going forward, we will be evaluating opportunities for closer collaboration with Morningstar in ways that benefit our customers."
ByAllAccounts has a near monopoly, in my words, in the reconciliation-ready account aggregation marketplace. The company has over 2,100 clients, connections to over 4,300 custodians, and 40 platform and service providers as of the March 2014 acquisition.
ByAllAccounts Alternatives
The other reconciliation-ready provider is Aqumulate, formerly Advisor Exchange, which can be viewed as a value-added reseller (my words again) of the CashEdge aggregation service offered by Fiserv.
See, raw data from Fiserv's CashEdge isn't normalized, tech speak for "cleaned up" with usable data that can be imported into portfolio management software like PortfolioCenter from Schwab Performance Technologies®, Black Diamond Performance Reporting from Advent, Orion Advisor Services, and more.
So Aqumulate partners with Fiserv to access their network of over 14,000 financial services companies (more than three times ByAllAccounts' connections), and then cleans up the raw CashEdge data so it can be easily ingested by advisers' portfolio management software.
Why Reconciliation-Ready Data?
So ByAllAccounts and Aqumulate are the only two practical solutions for advisers who require reconciliation-ready account data for imports to portfolio management software.
But I see a trend among progressive RIAs who are dropping performance and rate of return calculations for client investment reports, especially among shops who embrace passive strategies of DFA and Vanguard funds.
Why continue to emphasize performance, performance, performance quarter after quarter when it's a minority piece of the total wealth management framework?
Look at reports from Blueleaf (important distinction: they're NOT statements) as an example of this trend. And they even use ByAllAccounts for some held away account aggregation!
And then look at the reports offered by the online advice providers with aggregation capabilities: Personal Capital and Learnvest exclusively highlight net worth, cash flow, and asset allocation, all powered by Yodlee aggregation.
But will users find actual statements on total investment portfolio performance?
No.
eMoney operates the same way. Over 90% of its custodial data connections are proprietary, with the remaining connections rounded out by CashEdge and ByAllAccounts, and you won't find portfolio performance statements anywhere in the program.
Is individual stock and fund performance listed in these programs? In most cases, yes, because those stats come from Xignite and others and are not subject to knowledge of a client's actual time-weighted rate of return for portfolio performance.
The Household Balance Report Standard
So household balance reporting, and not performance reporting, is gaining momentum, and that segment is being supported by lower-cost providers like Yodlee and Intuit in addition to ByAllAccounts and Aqumulate.
Remember, MoneyGuidePro struck a deal with Yodlee earlier this year to offer aggregation for less than $400 per year! See T3 2014: MoneyGuidePro to integrate Yodlee for account aggregation from FPPad.
So why should advisers pay thousands to ByAllAccounts when you can get client balance and holding information from Yodlee and Intuit for far less?
Once again, only those who need reconciliation-ready data for performance calculations were cornered into paying a premium to ByAllAccounts or investigating Aqumulate, and I think that population is slowly shrinking.
Did that influence ByAllAccounts' decision to seek a buyer at the potential top?
One has to wonder.