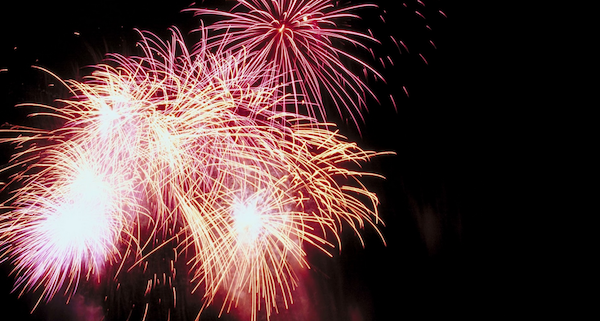 The Fourth of July holiday is an ideal time for independent financial advisers in the U.S. to celebrate independence.
But before you leave for the long weekend of hot dogs, hamburgers and cold drinks, take three minutes to review this week's stories of interest:
Lockbox and Smarsh Partner to Offer a New Standard in Privacy and Security Service to Financial Services Professionals from Marketwire.com and Exemplar Turns to the Cloud for Document Security from Financial-Planning.com
[Who is Lockbox? They rapidly advanced up my watch list of companies with technology solutions for financial advisers. Lockbox is an Australian company that just entered the US market in May this year. They are entering a crowded space of cloud document storage providers along with Dropbox, Box, ShareFile, SpiderOak, and many more. Lockbox's strong points are that it offers two-factor authentication and client-side encryption (see: Evaluating Online Document Storage at the Journal of Financial Planning for more details), but Lockbox lacks a number of features I'd like to see in a true solution for advisers. As of today, Lockbox isn't compatible with Mac, they don't offer desktop file synchronization, and they don't have mobile apps for iOS or Android. Add these capabilities and change pricing from user based to storage capacity based, and I'll be interested.] Lockbox, the leader in privacy and security service, today announced that AdvisorSquare, part of the Smarsh suite of website services designed specifically for financial services professionals, has joined the company's affiliate community.
SigFig Lands $15 Million in Series B Funding From Top Investors from Finovate.com
[Officially launched just under two years ago, San Francisco-based SigFig raised $15 million in Series B funding to . Formerly known as WikiInvest, SigFig aggregates over $75 billion in assets on its platform and is entirely about making investment analysis accessible and transparent, while delivering investment recommendations in an attempt to generate a higher return in a portfolio. Recommendations typically cover switching mutual funds or ETFs for similar, lower-fee versions, or changing financial institutions where lower trading commission charges are offered. But for clients who have professional investment advisers, SigFig compares portfolio performance to a peer group of thousands of other investment advisers aggregated in the platform. If your portfolio isn't performing, SigFig tells clients "Your adviser sucks for the following reasons:" How's that for a nudge?!?] SigFig, the platform that helps users manage a total of $75 billion in assets, recently received $15 million in Series B funding.
Tech Review: New Digital Content Services from Financial-Planning.com
[You work something like 40 hours a week. If you want to maximize time servicing existing clients and attracting new ones, how much time should you be devoting to creating content shared on social media networks? Probably not a lot. Thankfully, Joel Bruckenstein shares two providers, Vestorly (listen to my podcast with Vestorly co-founder Justin Wisz at Social currency might just be the answer to financial advisers' frustration with social media) and AdvisorDeck,  in his July column at Financial Planning that can streamline your content generation process, saving you precious time while still allowing you to maximize your compliant use of social media.] While many advisors have struggled to adopt social networking tools, there have been few low-cost, turnkey solutions to help advisors curate information and automatically deliver digital content to clients and prospects.
Succession Planning for an Entire Industry: Why Study Groups Aren't That Bad from AdvisorOne.com
[Warning: subtle self promotion ahead! This story by AdvisorOne's John Sullivan tells you why study groups are not bad, contrary to what compliance adviser Tom Giachetti might say. I belong to an outstanding study group called Xcelsior, and in this story you'll ready why this study group shows that an exciting future lies ahead for the financial planning industry.] Compliance curmudgeon Tom Giachetti doesn't think much of study groups. "Study groups are a bunch of people sitting around convincing each other that they're right," the chairman of the securities practice group at the law firm of Stark & Stark said recently in Denver.