Just as I did last year, I've aggregated Black Friday deals for 2017 on audio and video gear you can use to create online content for your business.
Check out the list below, and if you find any great deals I haven't listed, leave a link in the comments below or send me a tweet to @billwinterberg.
NOTE: Links to Amazon where applicable are my affiliate links, so I earn a small commission if you use the links to purchase (and THANK YOU, because that helps support the free content here at FPPad!). Also, links to online sites may not reflect Black Friday pricing until Thursday or Friday, so check back often if the prices don't yet match the prices I cite in this post.
Last updated November 22, 2017 at 2:00 PM ET
Jump to: Cameras — Lights — Video Accessories — Computers and Storage
Cameras
None yet! Check back soon.
Lights
Fotodiox has several Black Friday specials on lighting packages.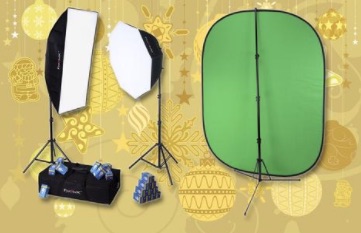 First is the Deluxe Video Studio Chromakey Starter Kit at $199 (regular price $344.95) which includes two of the 955 Compact Studio LED lights and a 5×7′ collapsible green screen background. These light boxes have 9 LED lights each(!), giving you TONS of dispersed light for your shoots, which is why this kit is approaching $200 (you can find cheaper kits, but you won't find them with so many lights). One drawback is the size of the 5×7′ green screen, which might be a bit narrow and short if you hope to film your entire body in your shoot. But still, you can purchase other larger green screens to complement this set from Fotodiox.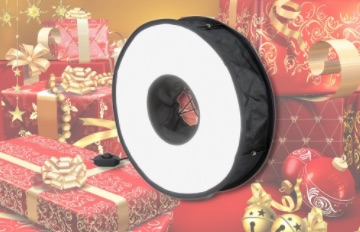 Also from Fotodiox is this clever collapsible LED ring light at $49.95 (regular price $129.95). Now before you buy this ring light, go watch my video with Bohuš Blahut of Fotodiox about the pros and cons of shooting with ring lights. Ok, so if you want an inexpensive way to get started with a simple ring light, this kit is a great way to get started. Just remember that shadow helps you when filming, so you'll likely want to add a few other lights in your setup to help with modeling on your video subject (likely yourself!).
Video Accessories
None yet! Check back soon.
Computers and Storage
None yet! Check back soon.