On this week's broadcast, one of the top portfolio management software providers tip-toes its way into the cloud, creating investment policy statements just got a whole lot easier, how a new app can create a real-time dossier about your clients, and more. So get ready, Bits and Bytes begins now.
This week's episode of Bits and Bytes is brought to you by Mimic Technologies, providers of complete outsourced technology support, security, infrastructure and IT solutions exclusively for RIAs.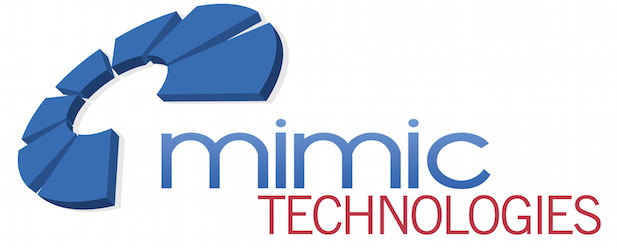 To learn how you can keep your data safe from attackers, download a free copy of their white paper on Data Privacy and Protection by visiting fppad.com/mimic.
Advent unveils Advent Direct™ — An Innovative Cloud Platform — At AdventConnect from Advent Software
[Leading off is an update from Advent Software, which recently celebrated its 30th year in business last week at the company's AdventConnect conference in San Francisco. The highlight of Advent Connect is the expansion of Advent Direct™, a cloud-based platform which Mike Golaszewski, Black Diamond's head of product development, says is an abstraction layer on top of the company's core product offerings.
While Advent Axys will remain a desktop-based solution for the foreseeable future, it will not be completely isolated from the cloud due to the online and mobile access available through Advent Direct.
And while the news of Advent Direct seems hot off the presses, it's not entirely new, as Advent has offered an app to iPad users since April of this year for mobile access to client portfolio information.
Advent also unveiled the Advent Direct™ Community, a private online forum that's part customer service portal and part discussion board, no doubt inspired by collaboration options found on other social networks. Yes, the Advent Users Group on LinkedIn, I'm talking about you!
But the one big unknown regarding Advent Direct is pricing. It remains to be seen how much Advent users will need to pay to route their Axys data into Black Diamond to benefit from enhanced reports.] Advent Software, Inc., a leading provider of software and services for the global investment management industry, today commenced its annual AdventConnect conference taking place September 18 – 20, 2013 at the San Francisco Marriott Marquis.
A One-Click Roadmap for Your Clients from Riskalyze
[Next up is an update from a startup that deserves to be added to your technology radar. The company is called Riskalyze, based in Sacramento, California, which offers patented Risk Number technology in an attempt to quantify client risk tolerance and align it with suitable investment portfolios. This week, Riskalyze expanded its feature set by offering a single-click option to create an Investment Policy Statement.
Whether you believe in the validity of Investment Policy Statements or not (and Stark and Stark's Tom Giachetti comes to mind), it still doesn't get any easier than using a single click to generate an IPS document.
So if simplifying your client risk assessment process is important to you, you should learn more about Riskalyze's offering.] Today, we're excited to announce that Riskalyze now makes it possible to create this roadmap for your clients with a single click.
Surface Pro 2: hands-on with Microsoft's new tablet powerhouse and Amazon's Kindle Fire HDX: Power, With A Helping Hand, both from The Verge
[Now I bet you've noticed changes in the air, meaning Fall has arrived, complete with shorter days, football on the weekends, and a deluge of new product announcements. So on the heels of Apple's new iPhone 5S and 5C announcement two weeks ago, Microsoft announced updates to its floundering line of Surface tablets to compete with the market-dominating iPad. Not to be left out, Amazon also announced a refresh of it's low-cost Kindle tablets, with a new HDX line of Android-powered tablets starting at just $229.
But the unexpected surprise from all the hardware announcements actually came in the form of a new feature on the Kindle HDX called Mayday. Mayday is an icon on the Kindle users can touch to get free technical support anytime they need it, complete with video conferencing and screen sharing.
While its definitely a cool feature for Kindle users, Mayday actually creates a slippery slope for you as an advisor, as I think it won't be too long before your clients start to expect a similar easy, on-demand way to access you as their trusted financial advisor.
So if you're not yet up to speed on using video chat services like Skype, FaceTime, Google Hangouts and more, now is the time to add these tools to your technology portfolio.]
Refresh – The Instant Dossier from Refresh
[Finally, updates to FPPad have been few and far between this month because of the amount of time I've been spending on phone calls and meetings. I've been speaking with dozens of people, and it's unrealistic for me to think that I can keep all the details about each relationship straight in my head.
That's why I've turned to a new app called Refresh, (full disclosure, they gave me a free T-shirt), but the app truly helps me keep all the details about my contacts organized in one place.
Refresh connects my contacts, calendar, and social media accounts to create a real-time dossier about the people I'm going to meet. Refresh automatically connect the dots of what my contacts are doing and sharing online so I don't have to waste time gathering this intelligence on my own.
A beta version of the app is available for iPhone, but Android users will need to sign up to be notified when the app is released to the Google Play store.]