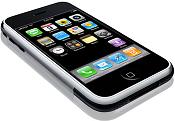 Here's a quick update to share an article I recently discovered concerning security of data on iPhones.
While this article is directed to lawyers, it is directly applicable to financial advisers who use iPhones to access information about clients.
But don't the iPhone 3G's encryption and unlock code features protect data from nefarious characters? No they don't, according to Sharon D. Nelson, Esq. and John W. Simek of Sensei Enterprises, Inc.
Click here to read their article, Why Lawyers Shouldn't Use The iPhone: A Security Nightmare.