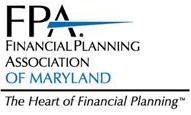 Despite FINRA's issuance of social media regulatory guidance, advisors still have many questions about what can and cannot be done on social media websites.
I'll be presenting a webinar to the Financial Planning Association of Maryland to address the compliance issues of using social media and networking websites.
I'll be joined by Adam Schaub, CFP®, Compliance Manager for 1st Global in Dallas, TX. Topics covered will include:
Documentation of policies and procedures
Summary of regulatory guidance
Supervision and record retention
Overview of compliance tools and utilities
The webinar will be held on Thursday, April 1, 12:00PM EDT. FPA of Maryland members can attend for $20, all others can attend for $30.
Click here for the event PDF brochure. |  Click here to register.