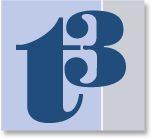 The second large industry conference of the year for independent financial advisers kicks off this Thursday.
The Technology Tools for Today (T3) Conference, a joint effort by T3: The Newsletter producers David J. Drucker and Joel P. Bruckenstein, begins with pre-conference sessions by many leading technology vendors and service providers.
Pre-conference sessions include presentations by Junxure, Laserfiche, Tamarac, MoneyGuidePro, and Smarsh to name a few.
Presentations
I'll be there presenting two sessions. First, I'll be a panelist in Friday's session titled iPad: How Advisors Are Using it Productively along with Sandra E. Goodstein of Goodstein and Associates, LLC, and Russell Dunkin of McKinley Carter Wealth Services. Diane MacPhee, CFP®, Business Coach and owner of DMAC Consulting Services, LLC will moderate the panel.
Second, I'm teaming up with Jo Day of Trumpet, Inc to present Transformative Technology You Can Implement Now on Saturday. We have assembled a slide deck full of resources advisers can add to their practice to make clients and colleagues speak highly of their firm.
Visit the T3 Conference website for the full conference agenda.
Twitter Backchannel
Just as with TD AMERITRADE Institutional's 2011 National Conference, attendees of T3 are encouraged to use social media to connect and communicate through the backchannel.
The primary Twitter account for T3 is @T3fan and the hashtag being used for conference-related tweets is #T32011.
[blackbirdpie url="http://twitter.com/#!/t3fan/status/19631983814508545″]