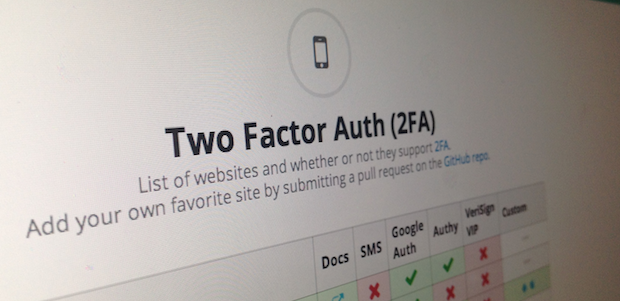 Two factor authentication significantly boosts the security of online accounts. Find out who supports the technique.
The damage to your business can be significant if hackers get a hold of your username and password to an online account. Once inside your program, whether it be your online CRM, portfolio accounting software, bookkeeping service, or even custodial dashboard, hackers can perform any number of nefarious activities.
So how do you increase your defenses against attacks and increase the security of your online accounts?
Use two factor authentication (see Boost your online security with two-factor authentication at FPPad)
Where is two factor authentication supported?
Sure, you understand how important two factor authentication is in protecting your online accounts from unauthorized access.
But WHICH online account providers actually support the technique?
I came across a terrific new resource online that spells out, industry by industry, who does and does not support two factor authentication.
The site is twofactorauth.org and it's worth checking out when you have a moment.
You may discover several services you already use today that support two factor authentication, but you're not yet using it.
So go visit twofactorauth.org and boost your online account security.