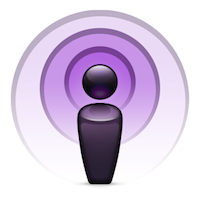 I'm recapping the best content found on FPPad this year. A few days ago I featured the top five videos from 2012.
Today's update highlights the five most popular podcasts (ranked by total listens), and my final update in the series will list the top posts of 2012.
And before we begin, make sure that you've subscribed via iTunes so you don't miss the next podcast.
Here are the top five podcasts of 2012.
---
1. Trumpet Publisher might be your answer to manually uploading hundreds of files to a file sharing site
In this year's top podcast, Jo Day, co-founder of Trumpet, Inc., walked me through her company's latest integration with popular online document storage provider ShareFile (ShareFile was one of this year's Best in Tech winners).
Trumpet's suite of software can take hundreds (even thousands) or reports generated in a batch, append custom content (say, a newsletter or cover page), and upload all the individual reports to their correct destination within ShareFile.
Imagine if you or your staff attempting something on this scale by hand. You'd likely end up making simple copy-and-paste mistakes, or worse, publish the wrong report to your client's ShareFile folder.
---
2. Daily follow-up reminders help financial advisers maintain strong client relationships
The runner-up podcast for 2012 is my interview with Contactually co-founder and CEO Zvi Band. Band describes Contactually as "a professional relationship manager application" which I initially discovered early in 2012.
Fast forward to today, as I still find that I use Contactually every day. It's sometimes spooky at how it picks up on conversations that have gone dormant, but inevitably my proactive follow up rekindles relationships and discussions (and more often than not, new clients!)
To learn more about how financial advisers (and others) are using Contactually, listen to the podcast below.
---
3. Financial advisers don't need to tweet or like to get social media benefits
This podcast features a new product from Socialware, the social media compliance and strategy provider to financial services companies, called Social Network Listening.
Even if you don't tweet or post to social networking sites, you can gain a tremendous amount of insight by paying attention to the posts and updates of others.
But with thousands of first- and second-tier connections scattered across social media sites, how do you efficiently monitor them and identify the important updates?
Tim Walker, Marketing Program Manager for Socialware, tells me that Social Network Listening is designed to do just that, saving you valuable time while delivering the most relevant updates from your social networks.
---
4. Advisers using Yammer can enhance collaboration without sacrificing compliance
One of the tools I'm starting to see more and more in the enterprise (read: your business) environment is the internal social network. One such product is Yammer, purchased earlier this year by Microsoft for $1.2 billion (yes, billion with a B!).
If internal social networks such as Yammer are to take off inside the financial services setting, advisers need a way to capture and archive the internal network messages, just as they currently for email.
In this podcast, Sam Kolbert-Hyle, vice president of business development and strategic initiatives at Smarsh, discusses their new product to archive content posted to Yammer and allow regulated organizations to add this new tool to their business without violating compliance requirements.
---
5. How PreciseFP streamlines routine data gathering and client collaboration
Finally, the podcast rounding out this top five list is a new one featuring PreciseFP. PreciseFP is a web-based data-gathering tool advisers can use to streamline the data collection and data entry process when signing up a new client.
Now I have an aversion to filling out lengthy online forms that ask for a bunch of redundant data my adviser should already know.
So in this podcast,  PreciseFP co-founder by Don Whalen sets the record straight about how advisers can use this tool to collaboratively work with clients on data gathering, yet avoid many of the frustrations clients may normally encounter with custom-built online forms.
Also, Wahlen offers a discount promo code for podcast listeners, which likely explains how this podcast, barely two weeks old as the time this review was published, vaulted into the top five podcasts of 2012. Well, advisers love to save money, and this is one way to do so (and in full disclosure, the promo is not an affiliate code, so I receive no referral fees if you sign up).
---
I hope you enjoyed this recap of the best podcasts of 2012. Return to FPPad one more time to get the list of the most popular posts for the year.