Year-end "best of" lists are flooding my feeds, and I'm reading the majority of them as they offer good insight on what audiences of different media outlets and publications read the most.
This year, I'm going to split the Best of FPPad in 2012 feature into three categories: Videos, Podcasts, and Posts.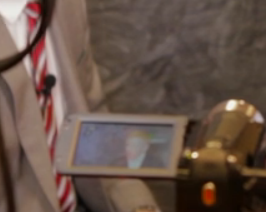 Videos were a new initiative I launched in 2012 to diversify the format of content featured here at FPPad.
This time last year I assembled my two-camera video setup that I could pack into a backpack and transport in an airplane overhead bin. I started with sit-down interviews, then branched out with point-of-view style interviews, iPad app demos, and then live On Air broadcasts.
I must say that the videos have been a big hit, as the FPPad YouTube channel surpassed 10,000 views and 50 subscribers this year. Have you subscribed yet?
So to kick off my list for this year, here are the top five videos (determined by view count) from FPPad in 2012.
---
1. How to hide endorsements from your LinkedIn profile for financial adviser compliance
Any time social media is mentioned for financial advisers, compliance rears its ugly head. This year's most watched video addresses a new feature LinkedIn added earlier this year called Endorsements.
Generally, Endorsements are a quick and convenient way to highlight skills and expertise of LinkedIn connections, but the hard line the SEC and FINRA draws on prohibiting testimonials of any kind clouds whether or not Endorsements can be displayed on a regulated adviser's profile.
The conservative approach is to simply hide Endorsements altogether, leading to the substantial interest in this how-to screencast.
Note that LinkedIn's profile design changed late this year, so the process of hiding Endorsements has changed, reflected in this updated screencast, How to Hide LinkedIn Endorsements in the New LinkedIn Profile (which has a decent chance of becoming the most watched video for 2013…).
---
2. Veo® Mobile app for iPad from TD Ameritrade Institutional
All the major custodians now offer iPad apps for affiliated financial advisers. One app with extensive functionality is Veo® Mobile from TD Ameritrade Institutional.
Inside the app, advisers will find account management options, trading functionality, and streaming video from CNBC. It's the all-in-one app advisers on the go can count on while away from the office.
---
3. Orion Advisor Services' Eric Clarke discussing TD Ameritrade Institutional Veo® Open Access
In one of the first series of video spotlight interviews, I spoke with Orion Advisor Services President and CEO Eric Clarke about his company's integration with TD Ameritrade Institutional's Veo® Open Access platform.
This type of content shaped what was to come for the remainder of 2012, as I added content that highlighted financial planning technology developments that really matter to your business.
And I know, I know, it's "VAY-oh" Open Access, not "VEE-oh!"
---
4. FPPad Spotlight: Mike Wilson of AdvisoryWorld at T3 2012
This is a dark horse winner for 2012, as AdvisoryWorld (and their portfolio statistics offered to advisers) doesn't garner much attention from the other media outlets to which you subscribe.
Nevertheless, this video continues to receive consistent traffic from a variety of locations, including the AdvisoryWorld.com website (see, there's a lesson in this for you: put video, arguably ANY video, on the home page of your website. People will watch some or all of it!)
---
5. T3 2012: Competing Against Robo Advisers: Delivering Advice in a New World – Part 1
The final top five video of 2012 was filmed at the 2012 T3 conference in Dallas, TX. It features a panel session with Blueleaf CEO John Prendergast and inStream co-founder Alex Murguia discussing the controversial topic of robo advisers, or online financial advice and financial planning platforms that are competing against traditional financial advisers and wealth managers.
Both Prendergast and Murguia outline strategies advisers can implement to take on challengers like Personal Capital, Wealthfront, Betterment, LearnVest (hey, why doesn't LearnVest have an https:// certificate?!?), and others.
---
I hope you enjoyed the video recap, so be sure to return over the next week to view the best podcasts and posts from FPPad in 2012.