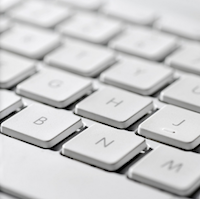 I'm recapping the best content found on FPPad in 2012. Previously I featured the top five videos from 2012 and the top five podcasts from 2012.
Today's update is the last in the Best of 2012 series and highlights the twelve (for 2012!) most popular posts, as ranked by total views.
Before I begin, make sure that you've subscribed to my free newsletter so you don't miss recaps of all the new posts, podcasts, and videos coming in 2013.
Here are the top twelve posts of 2012.
1. How to hide endorsements from your LinkedIn profile
Just like the most viewed video of 2012, readers wondering how to hide LinkedIn Endorsements generated the most visits to this FPPad post in 2012.
The relatively innocuous Endorsements feature LinkedIn added this year created a lot of frustration among registered advisers. While the feature is a convenient way for others to highlight an adviser's skills and expertise, Endorsements skirt the gray area of testimonials that are prohibited by the SEC and FINRA.
Again, the conservative approach many advisers follow is to hide Endorsements altogether, and this post embedded a video to show how to do that.
---
2. Tungle, my go-to calendar service, is shutting down. Here are public calendar alternatives financial advisers should consider
I was bummed to learn that Tungle, my favorite online public calendar service, planned to shut down in December. Evidently, many other Tungle users felt the same way.
In this top post of 2012, readers wanted to know what alternatives they could use to replace the extremely useful and simple public calendar service from Tungle (no thanks to Research In Motion!).
---
3. Why advisers can't trust their clients anymore
This is probably one of an adviser's worst nightmare. They think they're fulfilling a client's withdrawal request to fund, say, a vacation or new car purchase.
But unbeknownst to the adviser, the client's email account was hacked, and the request for funds was actually made by a hacker claiming to be the client.
If an adviser isn't cautious, tens of thousands of dollars can be mistakenly distributed to a hacker, and not to the client.
This post covers ways advisers can spot identity theft, detect client "spoofing," and implement techniques to identify clients before transferring any funds.
---
4. Yes, you can create financial plans in eight minutes
I think everyone would agree that having a financial plan is the best way to work towards financial success. But the ways financial plans are created vary widely across the industry.
One method growing among advisers is the creation of a quick financial plan.
In one of this year's top posts, Neal Ringquist, President of Advisor Software, Inc. talks about the trend of quick financial planning tools and highlights his company's goalgamiPro product in a video spotlight interview.
---
5. The Best Financial Adviser Technology of 2012
Advisers clearly want to know what technology will help their business in the years ahead. For a post that's just three weeks old, it was so popular it vaulted into the top five of all content for the year!
Sure, you can read surveys and industry reports until your eyes glaze over and identify the most popular technology products out there, but what about those products that will help your firm truly stand out from all the others? That's where my annual Best Tech for Advisers list comes in.
Read this year's update to find products that will help you share documents with ease, broadcast yourself live over the Internet, and proactively plan for your clients' needs.
---
6. How to hide LinkedIn Endorsements on the new LinkedIn profile design
See the top post of 2012? Here is its sister post, updated to reflect the new ways to hide LinkedIn Endorsements using the new profile design.
This post has the two minute screencast demonstrating how advisers can hide LinkedIn Endorsements, either globally or skill by skill.
---
7. The Financial Planning Flowchart (or why your clients will balk at paying your fees)
Here's a post that is just FOUR days old, and it cracked the top ten of popular posts of 2012!
Why? Because advisers know that consumers (and clients) have more access to financial planning tools than ever before, including flowcharts like the one published in BloombergBusinessweek.
This post gained some serious traction on social media sites, generating a lot of traffic over the post- and pre-holiday weekend. Read it to find out why.
---
8. How financial advisers can improve their personal workflow
FPPad readers are always looking for ways to be more efficient and get more done each day.
That's why a lot of content here focuses on tools and techniques to deliver on that premise.
In this post, I share one very cool app that I continue to use to this day to manage and organize personal workflow.
---
9. Should Financial Advisers use Google Drive?
In the same category as one of the top all-time posts at FPPad (see: Dropbox for Financial Advisers: Is it Safe?), I cover reasons why financial advisers should think twice about using Google Drive, the search giant's online file storage service, for storing files with sensitive information inside.
---
10. Smarsh president Stephen Marsh addresses Pinterest and compliance
This is the first podcast update to break into the list of top posts of 2012, and that's likely because it includes two topics of recent interest for advisers: Pinterest and compliance.
In this podcast, Smarsh president Stephen Marsh talks about the company's latest product that can be used to archive content from new social media websites like Pinterest without depending on APIs or other data access methods that may not ordinarily be available from the social media site itself.
If you are one of those advisers who can't wait to try out the next new social media website, then Smarsh's new tool may be just the thing you need to manage your compliance requirements.
---
11. New LinkedIn profiles raise compliance concerns as there appears to be no way to hide endorsements
Notice a theme here? Yes, LinkedIn and their new Endorsements feature has generated a lot of interest and traffic here at FPPad.
This time, as new profile updates were being rolled out to LinkedIn users, it appeared that Endorsements couldn't be hidden whatsoever.
One adviser who received the new profile design in an early rollout sent a screenshot to me, which was covered in this screencast update.
Fortunately, the final profile design includes an easy way to edit Endorsements and hide them, which you've already seen in the number six post of 2012.
---
12. Cloud computing for financial advisers: How to stay safe
And finally, here's the post to round out the best of 2012. It's all about cloud computing and the things advisers can do to stay safe when using cloud services.
This is a reference over to my article for the July edition of the Journal of Financial Planning that includes a list of ten things advisers should ask of their cloud service provider when conducting due diligence.
All of the answers provided should be saved to your compliance file, so when a regulator challenges you on the security of your cloud provider, you have all this information at the ready to satisfy the request.
---
And that's it.
The most popular posts of 2012 here at FPPad, all rolled up into one convenient update for your reference.
Allow me to ask one more time for you to subscribe to the free newsletter so you can stay up to date on the best in financial planning technology content. I'd normally say "monthly" newsletter, but I don't send updates on a monthly schedule. It's less frequent than that, so 1) your inbox won't be overloaded, and 2) you'll receive quick links to some of the premium content posted here.
Have a happy, prosperous, and productive 2013!