I truly appreciate the opportunity to connect with you, the community of financial professionals here at FPPad, to help keep you informed and up to date on technology innovation in financial services.
And when someone recognizes my contributions to the industry, I feel that it further validates the passion I have to help financial professionals build better businesses with technology.
InvestmentNews 40 Under 40 Honoree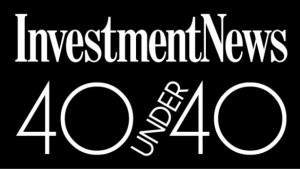 Yesterday, InvestmentNews released its inaugural 40 Under 40 project to recognize the talent, influence, and contributions of young professionals in the industry, and it is an honor to be one of the individuals on the list.
For more about the progression of my career since founding FPPad in 2008, I put together a short video to reflect on the last six years and to envision what's ahead in the future of the financial advice industry.
Enjoy, and thank you so much for helping contribute to the success of FPPad!